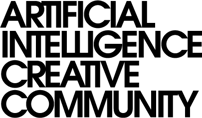 Nejc Sušec
Unleashing the Creative Potential of AI: Meet Nejc Susec, the April 2023 Featured Creator of AI/CC Creative Community
#AICCCREATORS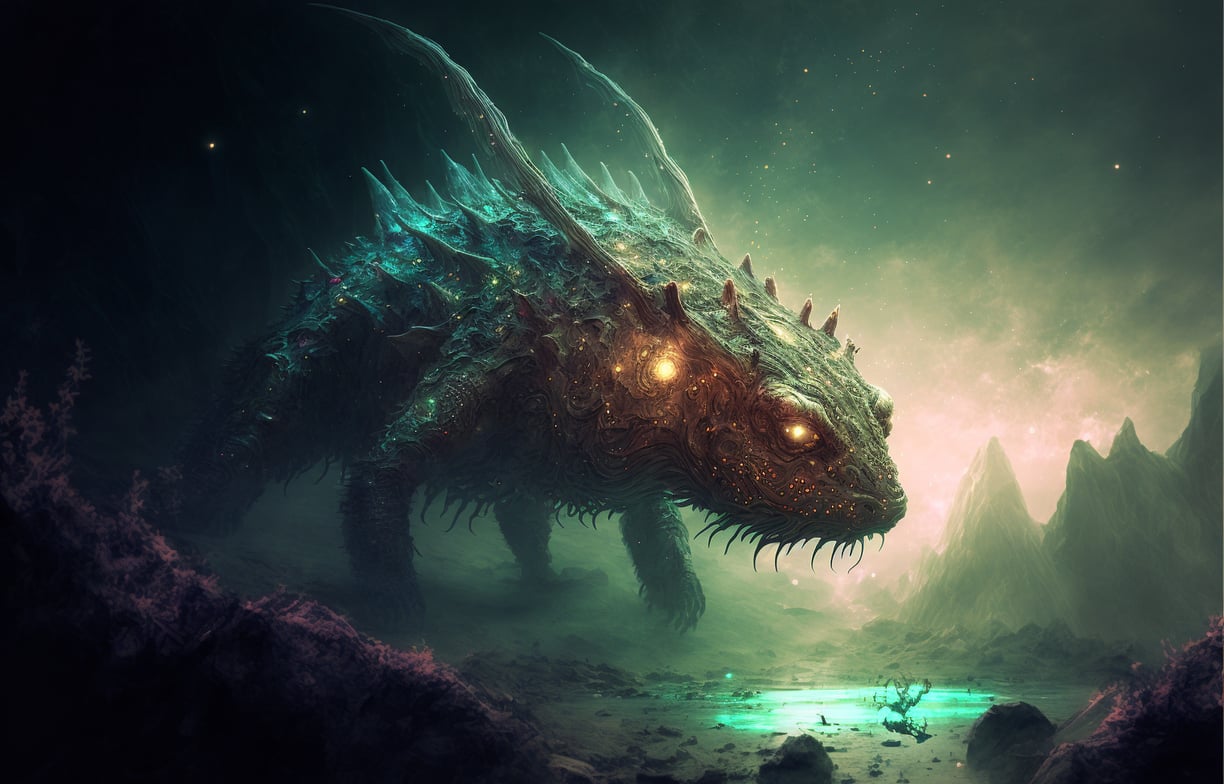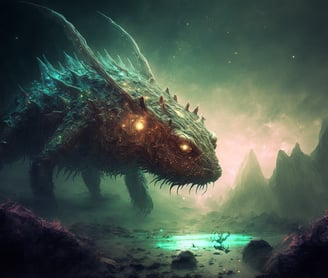 Introduction
Welcome to the April 2023 edition of the AI/CC Creative Community, where we feature outstanding individuals who have significantly contributed to the creative industry. This month, we are thrilled to introduce Nejc Sušec, a talented world-builder, and storyteller who has left a mark on the industry with his innovative approach to using artificial intelligence (AI) in his creative process. Nejc is not only a super-talented and creative individual but also a very positive, loved, and admired person in the AI/CC Creative Community.
Nejc's love for storytelling has taken him on a journey that started with creating artistry Instagram videos, to freelance video editing and animation, and into marketing campaigns. He is currently working in a previsualization world-building studio.
In this interview, Nejc shares insights into his creative process, the challenges he faces in creating immersive worlds, his sources of inspiration, and his cultural background, among others. Join us as we delve into the mind of this creative genius and explore how he uses AI to create fantastical worlds that leave his audience in awe.
Nejc Susec
AI/CC Creative Community April 2023 Featured Creator
Introducing the April 2023 Featured Creator for AI/CC Creative Community, Nejc (Nates) Sušec is a name that stands out in the world of creative storytelling and world-building with AI. He is an AI Creator, Advisor, and Prompt Engineer, who has made a name for himself as a AI/CC community leader. Nejc is passionate about empowering and inspiring a new age of creators and artists focused on AI tools. As a Community Leader, he is building a community that fosters creativity and spreads positivity.
Nejc's journey in the world of creative content creation started with playing cards, where he found his first form of self-expression. He has since explored many different content strategies and touched other mediums and formats, from social media videos to branding videos, podcasts, interviews, Facebook ads, video courses, YouTube videos, VFX shorts, motion graphics, typography animation, and short films. He is a fully rounded creative focused on one thing - telling better stories.
In 2022, Nejc discovered a new tool - AI, and it has supercharged his creative brain. He has been exploring the use of AI to support visual storytelling and has found new creative workflows, techniques, and ways to tell stories. As an AI Creator and Advisor at Majime Studios, Nejc is implementing AI creative tools to support 2D artist workflows and looking for new innovations that could help in previsualization, animation, and world-building production.
Nejc's expertise and experience in AI and content creation have made him an AI & Community Advisor at Astra Nova, where he works on concept art and community engagement strategy, applying AI tools to speed up the process of visual creation and storytelling, as well as engaging existing members in the community.
With Nejc's passion, experience, and expertise in the world of AI and creative content creation, he is an inspiration to many in the AI/CC community. Join us on this journey of discovery as we delve into the mind and artistic process of Nejc Susec, a genuinely inspiring and talented creator pushing the boundaries of what is possible with AI and art.
Background and values insights
Please tell us about your background and how you got started in your creative field.
I'm a very self-learning person. I become curious and dive deep into learning everything I can about a specific topic. Something I've been curious about for years now is storytelling and creation. I started with artistry Instagram videos, went to freelance video editing and animation, and into marketing campaigns, and I'm currently working in a previsualization world-building studio.
Everything revolves around stories for me. I love storytelling; the more extensive the story, the more captivated I am. From creating a narrative with cuts and sound design in video editing, coming up with concepts and ideas for visual elements in motion graphics and compositing, creating a story for a project covering multiple platforms and mediums, and conjuring a whole universe with creatures, characters, and various storylines.
What is your creative process like, and how has it evolved?
I've always dreamed big. I start with the biggest possible idea and say: "that's what I want to create." The challenge becomes breaking those ideas into actionable steps. And I keep adding more and more steps. There is always another way to enrich the story and the world I'm building. So, I usually start with feelings. There is a world of mystery and awe I want to create. What would be the elements that make it? What would be the colors? What would the creatures look like? What is the connection between this story world and the real world?
It's asking many questions because worlds and stories are complex. The more you know, the more detailed and cohesive the world and the story are. Each tiny detail adds together to the whole experience. Having touched on many different areas gives an advantage of asking questions from different perspectives and angles.
Who are some of your biggest influences and inspirations, both within your field and outside of it?
Nature and human interaction. I have always found the most inspiration in mindful observation of life. There is a story hidden behind the river's flow, the movement of the leaves, and the interactions between people. This is my favorite inspiration.
Aside from this, I love fantasy, mythology, and any other fantastic place from the human mind. The more weirdly different it is, the more I'm into it. Many of those places come from the brilliant minds of the AI community. Bas Waijers, Marco Morales, and Margarida Barreto, to name a few, are all excellent storytellers and world-builders whose creations I'm always excited to get immersed and lost in.
Nejc Susec
How do you balance the need to be innovative and experimental in your work with the need to appeal to a broader audience or market?
This is a great question and something I've thought about over the years. For me, everything comes from fun and excitement. I will most likely only do it if it's fun and exciting. If it's not fun or exciting, I will get bored with it sooner rather than later. To be good at something, we must do it for an extended period of time.
I always follow these feelings and explore where they take me. And they have taken me to some beautiful places. Those places can be very foreign to others, though, as we all live in different worlds, so I always consider how to welcome others to these worlds. That is why communication is essential to me.
Bridging the gap between the known and the unknown. Creating a bridge people can walk over and explore new worlds. The easiest way to do it is by connecting the unknown to something known. I follow this and create worlds and creatures that have something familiar or in common with what people know.
Over the years, I've become very good at helping people to communicate. Creating that connection between their worlds, which they can use to move forward with empathy and understanding. I don't always follow this in my work, as sometimes I just want to create what I want to create.
Can you share a project or work you're particularly proud of and what makes it stand out?
I would highlight the first significant project I did with AI. It was an animation of a DnD game I wrote. I always wanted to bring such characters to life, and Midjourney allowed me to do that myself. A use case that showed me the potential of what I could do with AI. Afterward, I started to dive deeper into these text-to-image tools and added new skills to my storytelling.
How do you stay motivated and inspired when facing creative blocks or challenges?
To be honest, it's challenging to be uninspired by AI. Text-to-image and language models are a treasure trove of inspiration. It's effortless to find new ideas and concepts to explore. It's a giant black hole that sucks you in, and getting lost is very easy. I have created for hours and days, exploring different prompts and variations Midjourney gave.
Life and every living being are amazing. Every moment of life is filled with inspiration if we can take a moment and pay attention to things around us. That being said, I most enjoy finding inspiration outside.
Please share a bit about your cultural background and how it has influenced your work.
I come from a tiny town in Slovenia. Growing up, there was not much culture to immerse myself in, so I looked for it elsewhere. Being different in an environment full of habits and routines stands out much more. And I found that difference in various ways, either imaginative or real. This really opened my mind to seek out new information, new cultures, and new worlds. This curiosity continues today, where I seek out stories from different countries, myths from different cultures, languages, people, habits, traditions, rituals, etc. I search for the difference and communicate it.
Nejc Susec
How do you incorporate your values and beliefs into your creative work, and why is this important?
As a creator, I understand the responsibility that comes with it. Everyone who sees any of my creations will be influenced by them. That is a big responsibility, and I'm very mindful of it. My main goal is often creating a positive environment for people on the receiving end.
Personally, a positive and inspirational environment is something I have not experienced while growing up. Lack of it left consequences on me, showing me the value of such an element in life. It's why I try to create it for others. Even with a small thing, such as expressing a genuine "good job."
Can you share your first and last AI creation with us?
Coincidentally, they are both short animations. My first and last.
Join the 400+ creatives who read his free newsletter weekly to stay at the forefront of creative workflows by subscribing here.
Next week we will learn more about Nejc's creative process and professional endeavors. Stay tuned and be inspired by Nejc's story.
Links to Follow Nejc.
Nejc Susec
The AI/CC Creative Community
Welcome to the AI/CC Creative Community - a global network of creative individuals who share a love for generative AI art and design. We are a self-funded and self-organized community that provides insights, training, and resources to democratize the creative process and explore where AI generative design intersects technology in live and digital experiences.
Our community comprises hyper-creative minds, tinkerers, and innovators passionate about using the power of emergent generative tools to build new realities and make the creative experience accessible to all. Art and technology are converging to create new tools and workflows that allow us to create and iterate in previously impossible ways.
At AI/CC, we recognize the importance of research and development in advancing the field of generative AI, and we are constantly experimenting with new techniques and trends to build knowledge and skills. We focus on insights, onboarding, and training to help members develop the skills and knowledge needed to excel in this exciting field. We prioritize learning and consider the ethical and societal implications of our work and creative practices. We also believe in the democratization of the creative process and work to make the creative experience accessible to all.
As a member of the AI/CC Creative Community, you will have the opportunity to collaborate with other creative explorers, innovators, and neurodivergent minds worldwide. We are a community of like-minded individuals passionate about using AI to create new and innovative art and design. Join us and support the advancement of generative AI art and design.
Together, we can explore the possibilities of AI and create a more inclusive and diverse creative landscape. Visit our website at www.aicc.io to learn more about our mission and become a part of our innovative global collective at Discord. Generate the Future www.aicc.io.
Published by
Attention all AI and creativity enthusiasts! ✨ We are excited to share our latest interview article featuring Nejc Sušec ☀️, the April 2023 Featured Creator of AI/CC Creative Community. Nejc is an exceptional AI artist pushing the boundaries of what's possible with AI-generated art. His work is not only visually stunning but also thought-provoking, exploring themes such as the relationship between humans and machines and the impact of technology on our society. In our interview, Nejc shares his insights on how AI can unleash the creative potential of artists and designers. He talks about the challenges and opportunities of working with AI, his creative process, and his vision for the future of AI art. As we continue to explore the intersection of AI and creativity, we are thrilled to have Nejc as part of our community and to showcase his groundbreaking work. Read the full article here and be inspired by Nejc's innovative approach to AI art: Remember to share your thoughts and feedback in the comments below. We can't wait to hear what you think! 👏 hashtag#aicccreators hashtag#aiccresearchdivision hashtag#artistinterview hashtag#aiccio